An Italian lawyer reports Clooney to the police after the 'Gravity' actor allegedly drives a water taxi in Venice without proper license.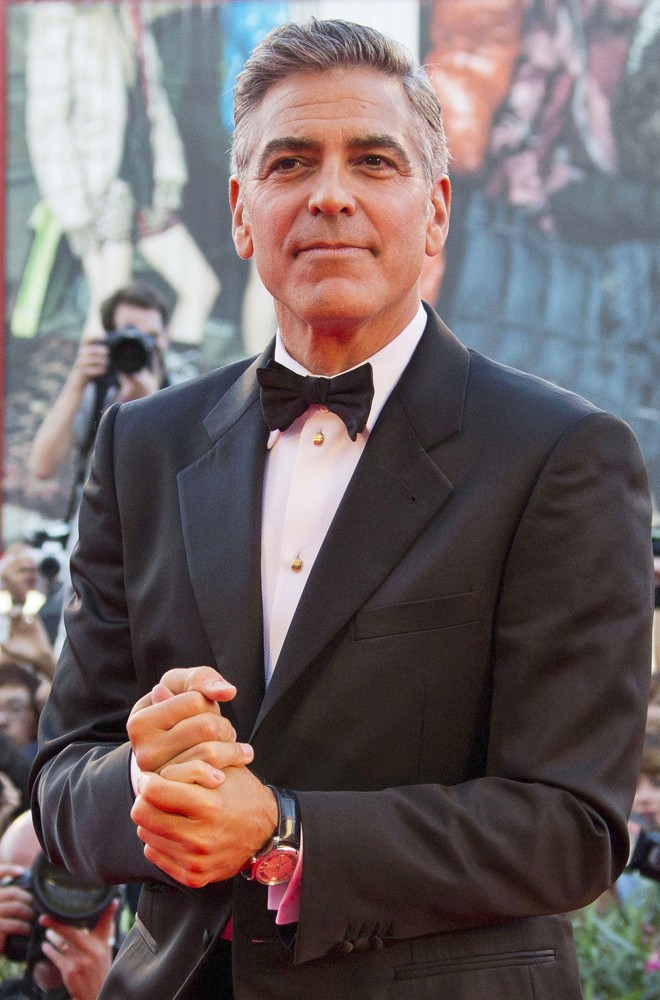 George Clooney
has landed in hot water because of his stunt at the Venice Film Festival on Tuesday, August 27. After pictures of him piloting a water taxi to the event emerged, an Italian lawyer Mario D'Elia requested the authorities to investigate whether the "
Gravity
" actor had a license to operate the vehicle. "I asked the authorities to go to the
Hotel
Cipriani to see if Clooney has a nautical license," D'Elia told a local newspaper.
Clooney was pictured driving a water taxi in several occasions in the country. In one picture, he is featured wearing a white t-shirt with a logo of his own tequila at the chest while taking the wheel of a water taxi. In another photo, he is seen behind the wheel of a water taxi alongside his co-star
Sandra Bullock
and others.
A town hall official told The Telegraph about the investigation, "Photos in the papers do not represent proof, so checks will be made." He added, "But if an offense was committed it would be an administrative offense punishable with a fine. And if it came to that, it would be the taxi owner, not Clooney, who would be fined."
When asked by media on Friday, Clooney laughed off the investigation report. "Other than getting lost in space (in his
new movie
), turning in Venice by boat is one of the most difficult situations I faced," he said.
Critics have been concerned on water transportation issues in
the city
following a fatal crash on August 17, in which a German tourist died after his gondola was hit by a water taxi. Venice's mayor Giorgio Orsoni issued a list on Monday to manage the water traffic. The points include a clampdown on overtaking and using
mobile phone
while operating.
Read more:
http://www.aceshowbiz.com/news/view/00063716.html#ixzz2dXweCvjv